Saturday, May 25, 2013
MLF Vintage Laces Collar Necklace (Add on piece)
Friday, May 24, 2013
Half dozen (6pcs) = RM 72 excluding postage

One dozen (12pcs) = RM 144 FREE Postage
The All-Round Talent: Aloe Lips
For years now, this lip balm has been my go-to everything miracle balm. It not only helps my lips, but it also calms skin, helps my eyes if they feel puffy and is all in all a trusty companion. Of course, because it contains
Aloe AND Jojoba Oil
, it is able to do all this better than many others.
This beautiful balm is made by Forever Living Products and I don't know how it is in your country, but where I live, you need to be a member or know a member in order to get your hands on it. But this really shouldn't be a problem, since they are active in most, if not all parts of the world.
It's very practical because it comes in stick form and you don't have to put your finger in it each time you want to apply it. Keeps the whole thing a bit more hygienic.
What It Does:
The question should be: What doesn't it do?
Both
Aloe
and
Jojoba Oil
are known for their skin healing and restoring properties and I must say, it has never failed in doing so!
Dry lips - fixed
Rash - fixed
Burns - fixed
Dry skin - fixed
I'm starting to think what else I could use it for, since it seems to be able to make pretty much anything skin related better.
I've even seen people put it on a herpes they had on their lips and within 24-48 hrs it was gone. Now I've never had it, but I hear those things hurt like a mother and are also awfully hard to get rid of.
The Ingredients:
Sure, I always prefer seeing a short ingredient list, but this one is pretty ok too, if you consider all the good things it does.
Compared to others, it does have a shorter ingredient list and by far more natural ingredients.
All in All
I've been using it for years and will keep doing so. It's an absolute must have every time I travel
and I always keep one in my pocket!
Do yo have any wonder balm yourself? I'd love to try it out!
Tuesday, May 21, 2013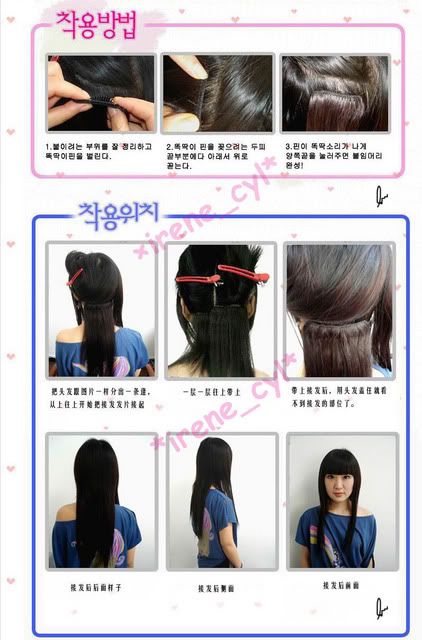 100% real photo from our partners' saloon
From them...
100% Japan Imported Nylon Hair, it is almost same with the real hair!
100% 进口日本高温丝,几乎与真人发完全一样哦!

60cm x 12cm (The most natural package,easier and feel free to wear the clips on whole head )
4pieces a set for whole head = RM 100 ( Promotion Price )
Thanks for feedback from this lovely customer, appreciate it, we have lot of back customers for this, quality assured.
We lost the earlier feedbacks for hair extension, will try to collect them after this :)
NEW IN : Comb for Hair Extension Wig
- Easy to take care (ask me how after you purchase)
- Low Price, High Quality